The Hiller Companies
The Hiller Companies wanted their vehicle fleet to look as bold and strong as their history and commitment in fire protection services, and SignGeek made it happen with high-quality creative vehicle wraps and a knack for stellar project c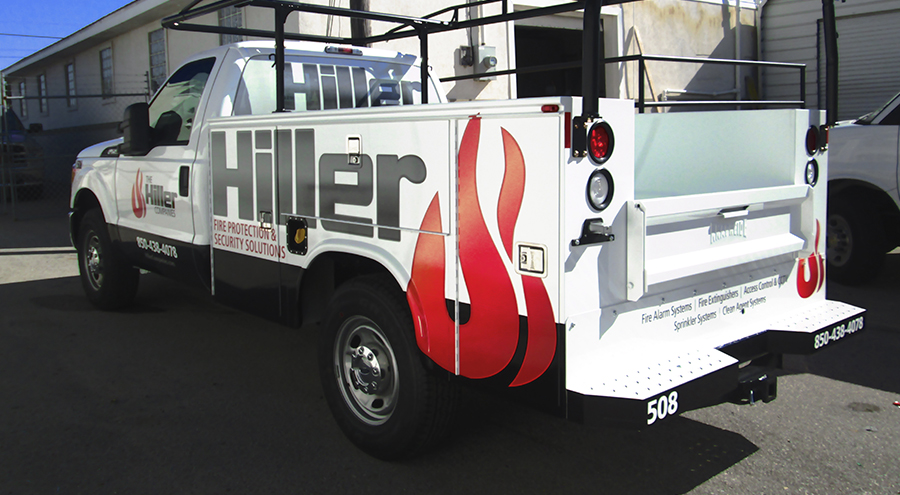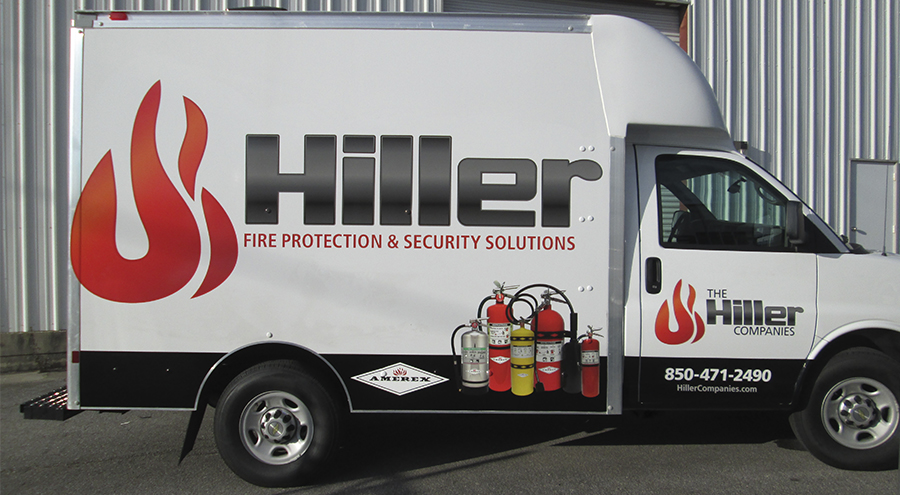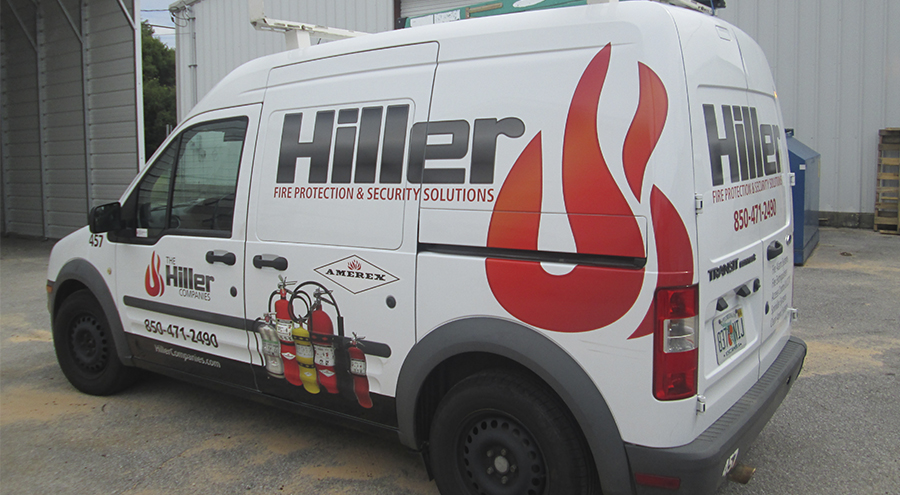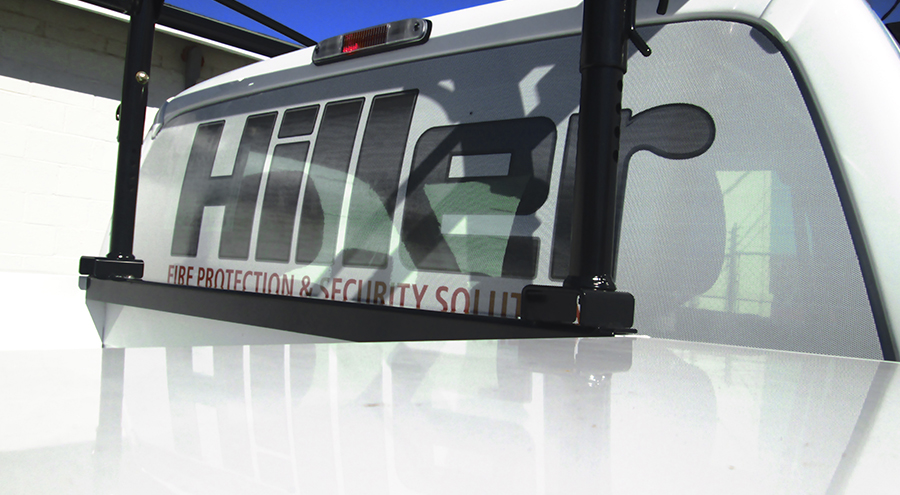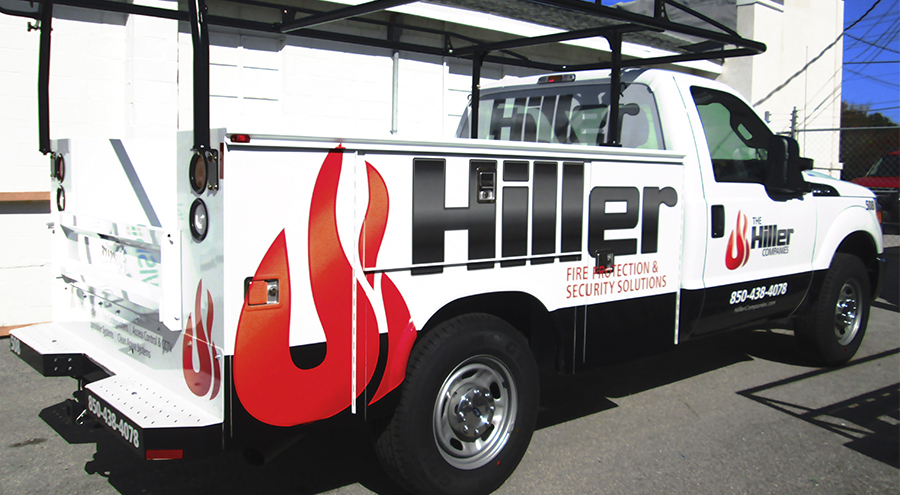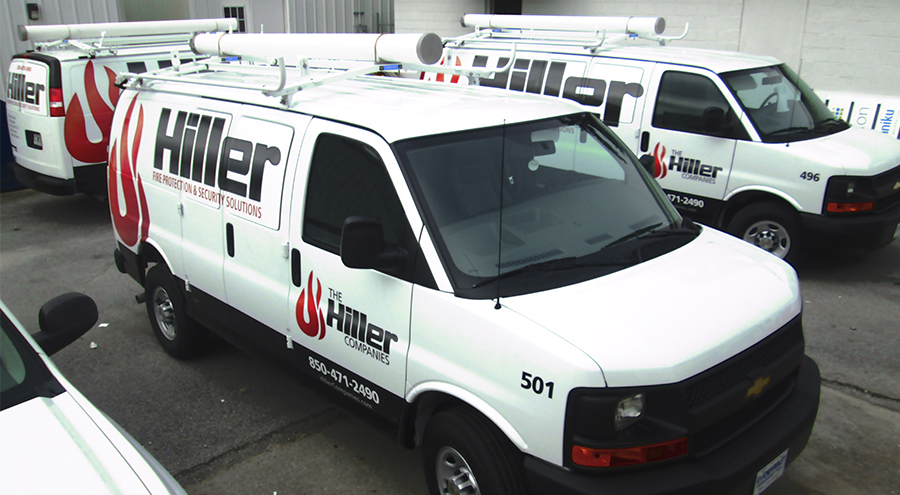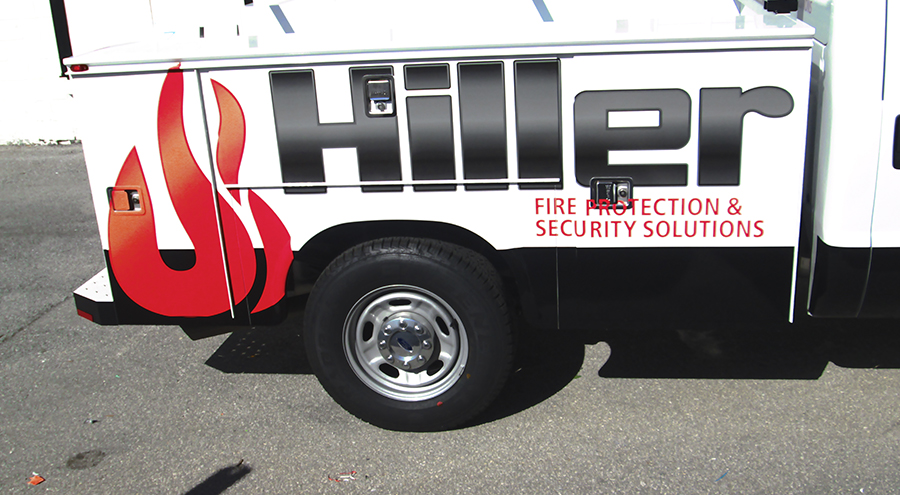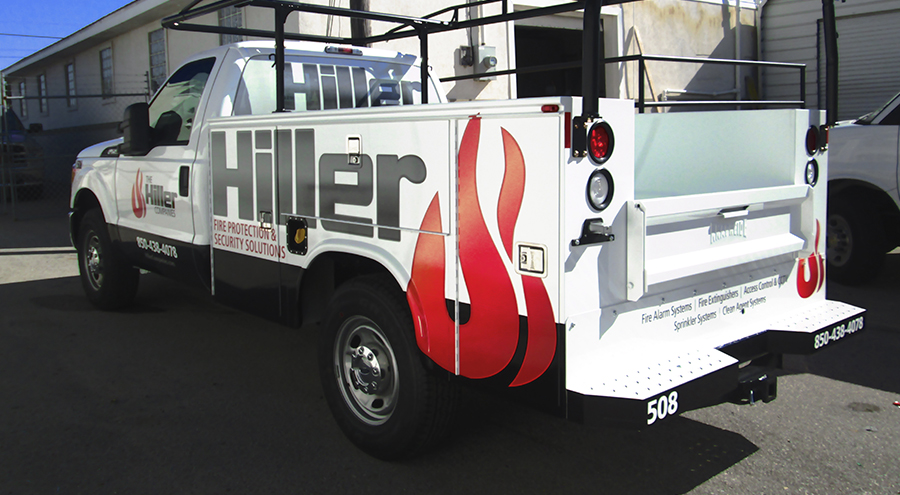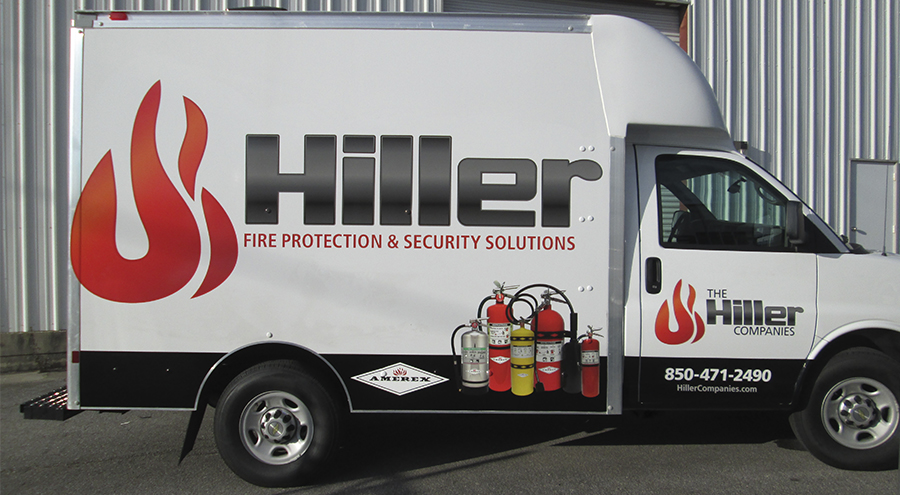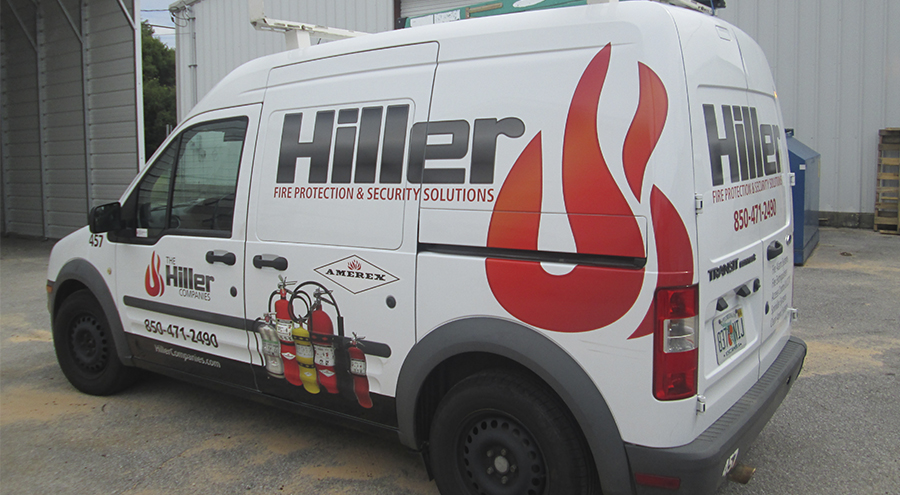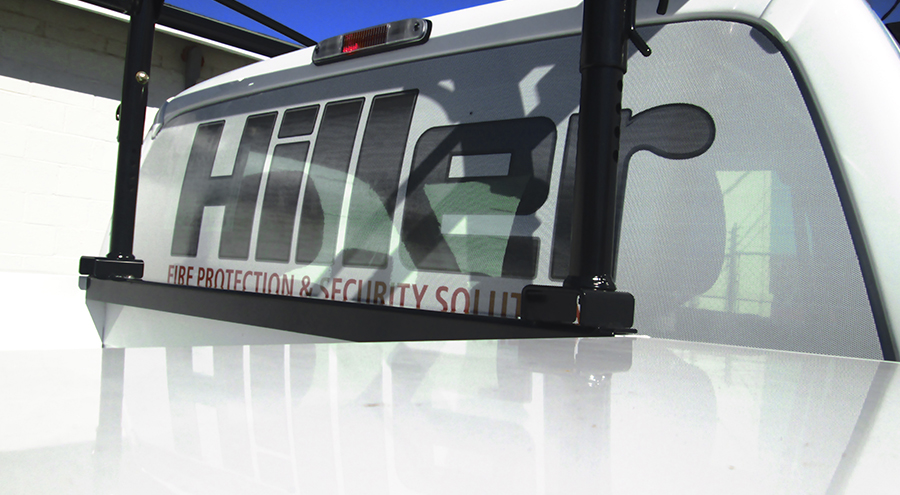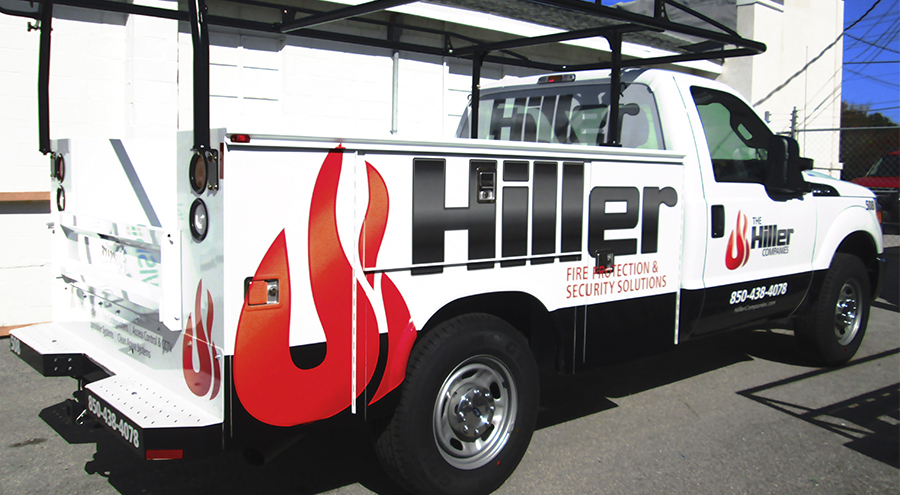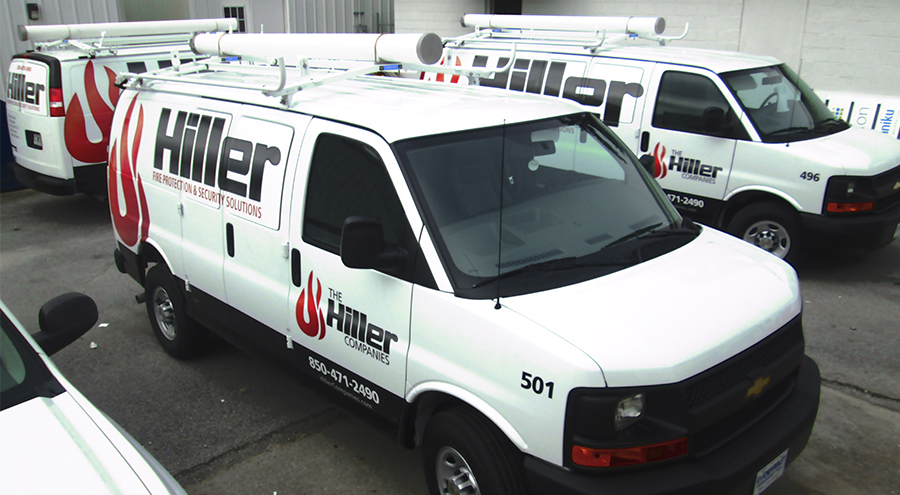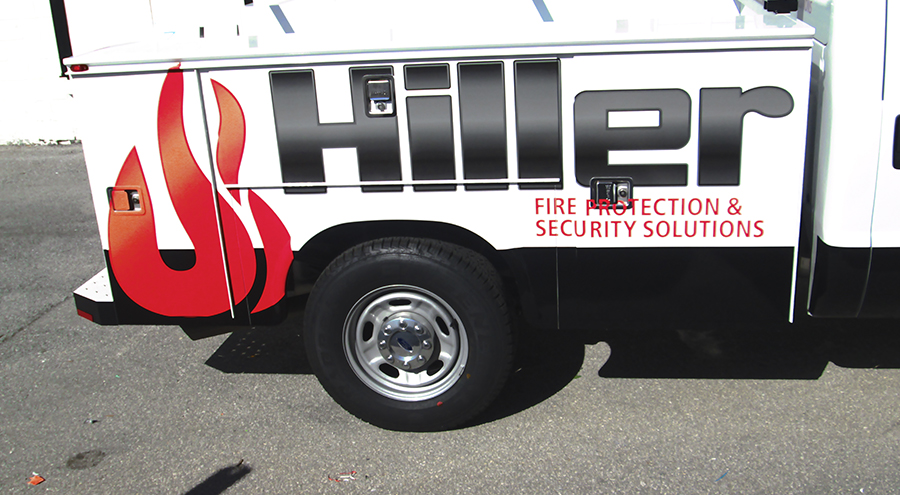 A merger and subsequent rebranding initiative prompted Alabama-based The Hiller Companies to search for a regional signage partner to re-letter their fleet of trucks serving the Pensacola, Ft. Walton Beach and Mobile areas. After successfully completing the task, SignGeek quickly received the next exciting challenge: become Hiller's preferred signage partner to create vehicle wrap graphic kits for all of their diverse vehicle types, locations and situations as well as contract installation across the nation.
SignGeek began by laying the groundwork for proactive communication and streamlined logistics. It was critical to provide timely, accurate proofing to the client and have the graphics packages shipped to the installers as promised to ensure the wrap kits were ready to install as soon as the vehicle arrived—allowing it to hit the road without delay.
We fired up our leading-edge HP latex printer and 3M 180CV3 Contoltac wrapping film with 3M 8518 over laminate—the best wrapping film on the market—to ensure premium quality and consistent color throughout the myriad of vehicle wrap projects while providing Hiller with one contact for their nationwide vehicle wrap efforts—eliminating the hassle of overseeing multiple sign companies and risking variety in their quality and color outcomes.
We rely heavily on partners to deliver exceptional quality service, design, consulting and installation for our clients—and the SignGeek team delivers...
SignGeek can take your business marketing and branding to a new level. Its innovative products make you stand out from the crowd.
SignGeek consistently meets our deadlines, offers competitive pricing and gives us wonderful service—from brainstorming with us to create unique signage solutions to sending our proofs in a timely manner.
...Most importantly, the team brings more than experience to the table: They bring enthusiasm and a friendly attitude. Simply the best, all around.
You cannot beat the customer service and care SignGeek provides—from the initial design to the installation.
I am grateful for the hard work and exemplary service provided by the entire team at SignGeek. From customer service to design to installation, the staff is truly dedicated to meeting the needs of its clients.
SignGeek always exceeds our expectations. The team is honest, professional, creative. They are one of the strongest partners we work with.
SignGeek is extremely creative, professional, friendly and consistently produces high-quality work. We highly recommend them for all your merchandising needs!